Black Stilt
Easy & Fun To Install
Create Special Moments
Timeless Piece of Art
Supports Bird Conservation
Lifetime Quality Guarantee

Easy Return Process

Shipping from €4.95 Or Free €99+
As Seen In

With its entire body and bill coloured a beautiful charcoal black, with the exception of two long pink legs, there is something gently striking about the Black Stilt, even at a distance. Found in New Zealand, the black stilt is one of the rarest birds in the world, with fewer than 200 in existence. With a sleek, dusky body, large soulful eyes and a jet black tapering bill, sightings are rare and precious. Though it once delicately picked its way across the entire country, it is now confined to a small patch of wetlands in the South Island, where tireless conservation efforts have worked hard to prevent its extinction. 
Thanks to intensive management of wild and captive populations and wetland habitats, numbers are now on the increase, but fewer than 200 remain and the situation is urgent. 30% of the proceeds from this Metalbird goes to Preventing Extinctions, a BirdLife International programme dedicated to preventing endangered birds from disappearing altogether.
The perfect gift for anyone with a gentle, soulful nature, a fondness for black, or anyone who wants to make a difference.  
 Our Black Stilt is:
47cm high by

 

33cm wide (includes measurement of the branch/spike)
Easily installed with the tap of a hammer (pre-drill hard wood)
Crafted in 3mm Corten® 'weathering' Steel to form a beautiful patina that changes with the seasons
30% of the proceeds from this Metalbird go directly to BirdLife's Preventing Extinctions programme
| | | | | |
| --- | --- | --- | --- | --- |
| Box Size | Length (cm) | Width (cm) | Height (cm) | Weight (g) |
| Large | 39cm | 1cm | 34cm | 450g |
Our birds are designed with 3mm CorTen steel to form a protective patina that deepens and strengthens with the seasons. This patina will deepen in shade over the years until it reaches a deep brown/charcoal black hue.
This self-sealing aspect of CorTen steel provides a quality guarantee of up to 100 years, ensuring that our product lasts a lifetime and remains completely corrosion resistent.
What might initially resemble generic rust is simply the air and water-tight patina forming over a six month period, so don't panic! Your Metalbird is doing exactly what it's been designed to do, and this patina will protect the steel from any further damage and disintegration.
CorTen steel does not require any treatments, oils or chemical additives and is therefore extremely environmentally friendly.
All of our birds are dispatched with GLS. However, depending on your destination, this can be handed off to a local courier once it.
| | |
| --- | --- |
| Region | Flat Rate |
| Netherlands | € 4.95 |
| Italy, Portugal, Spain | € 7.95 |
| Belgium, France, Germany | € 6.95 |
| Switzerland | € 18 |
| Austria, Denmark, Finland, Ireland, Luxembourg, Sweden, Czechia, Lithuania | € 9.95 |
| Hungary, Poland | € 15 |

Our Criticals Collection is a range of 5 extremely endangered birds, thoughtfully designed and personalised by our amazing artists. Not every one of these five bird species has an organisation looking out for it, so the best way to help is to donate to places that have the largest impact. We want the funds to do the maximum amount of good, for the largest range of endangered birds, and we're confident Preventing Extinctions can pull that off.
As some of these birds have chillingly small populations of between 80-250 worldwide, our Criticals Collection will release only 300 of each bird, making them rare and unique objects. With 30% of all profits going directly to 'Preventing Extinctions', we would love you to be a part of this, because believe it or not, birds are very close to our hearts.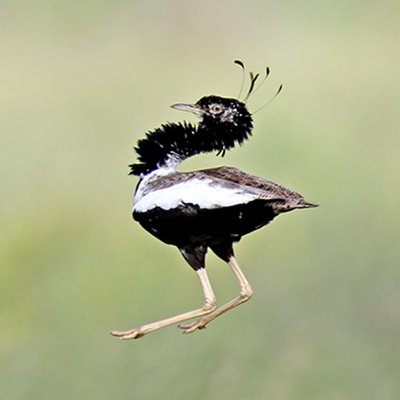 Lesser Florican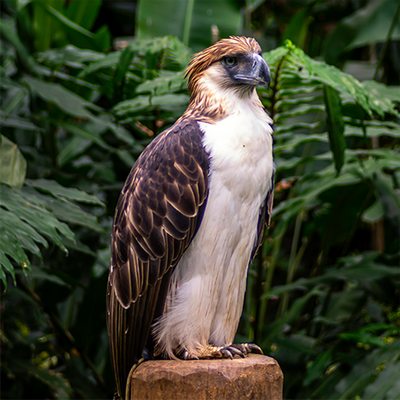 Philippine Eagle
Balearic Shearwater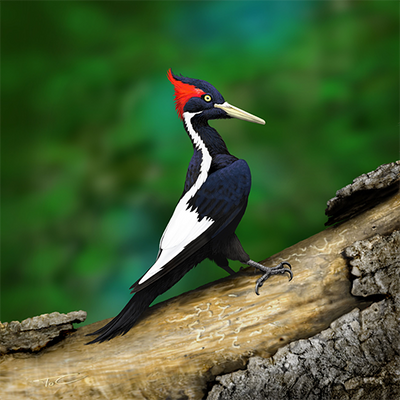 Ivory-billed Woodpecker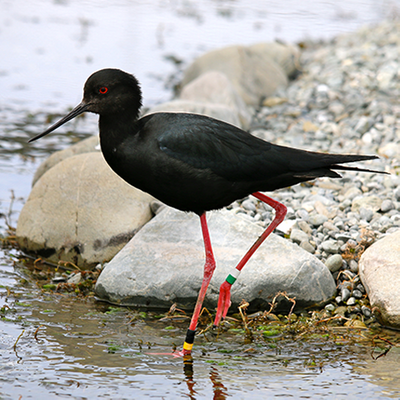 Black Stilt
How does BirdLife International's Preventing Extinctions programme make an impact?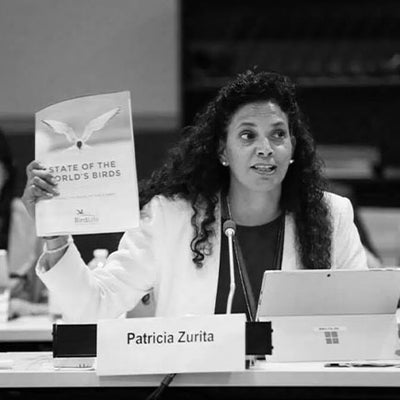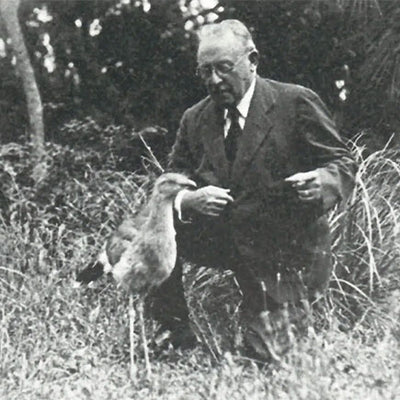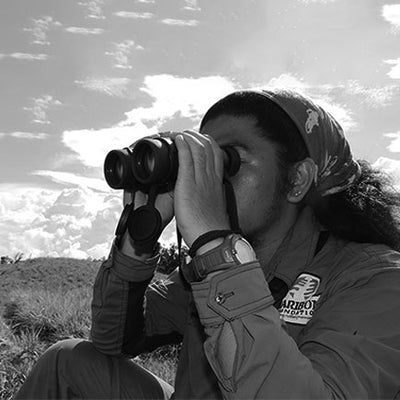 This year, BirdLife celebrates their 100th anniversary. A century on, BirdLife is a global voice for nature. They work with 117 partners around the globe, with a legacy of protecting the natural world. You can be part of that legacy.
Our planet is in the midst its sixth mass extinction event, with climate change, habitat destruction and other human activities devastating the diversity of life on the planet. But while the crisis is undeniably urgent, there's also hope. Humans may create huge challenges – but with enough support, dedication and resources, we can also reverse them.
There are some particularly shining examples in the bird world. Their flagship report, State of the World's Birds, finds that 25 bird species have been rescued from the Critically Endangered category since 2000 thanks to conservation action. And that's not counting the 21-32 bird species that would have vanished altogether without intervention.
Many of these recoveries were made possible with the help of BirdLife's Preventing Extinction Programme. Underpinned by their science, they work by pairing 'species champions' – individuals or organisations that provide funding – with 'species guardians' – often BirdLife Partners – who can make the action happen on the ground. To date, the programme has benefited at least 483 threatened bird species.
MADE FROM PREMIUM CORTEN STEEL
Corten Steel or 'Weathering Steel' is used in high-end exterior architecture, for good reason. Exposed to the elements, within weeks it develops a patina that seals the steel and preserves it for decades. It also leaves a beautiful even coloring that will get darker over the years.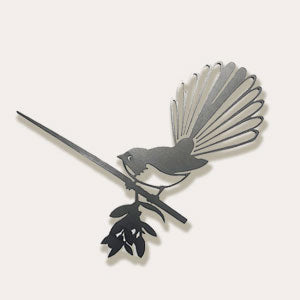 2 Days
2 Weeks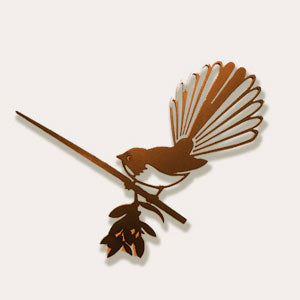 6 Months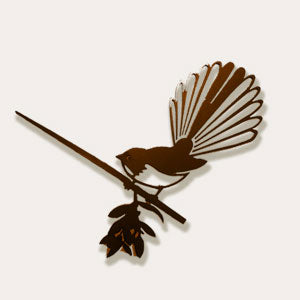 5 Years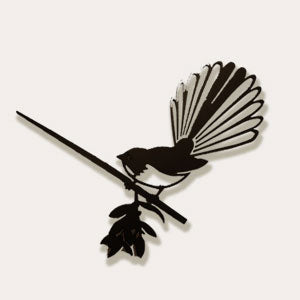 10+ Years
THE ORIGINAL METALBIRD
When we started this company in 2009, it was one man's art project that swiftly took on a life of its own (you could even say it had wings.) As Metalbird expanded in size and scope, our ambitions and values grew alongside it. We were always committed to sustainable practices, to bird conservation and supporting local economies, but as we grew larger, these ideas became a driving force for us. It was no longer just about making beautiful metal birds, it was about building a better world to put them in.